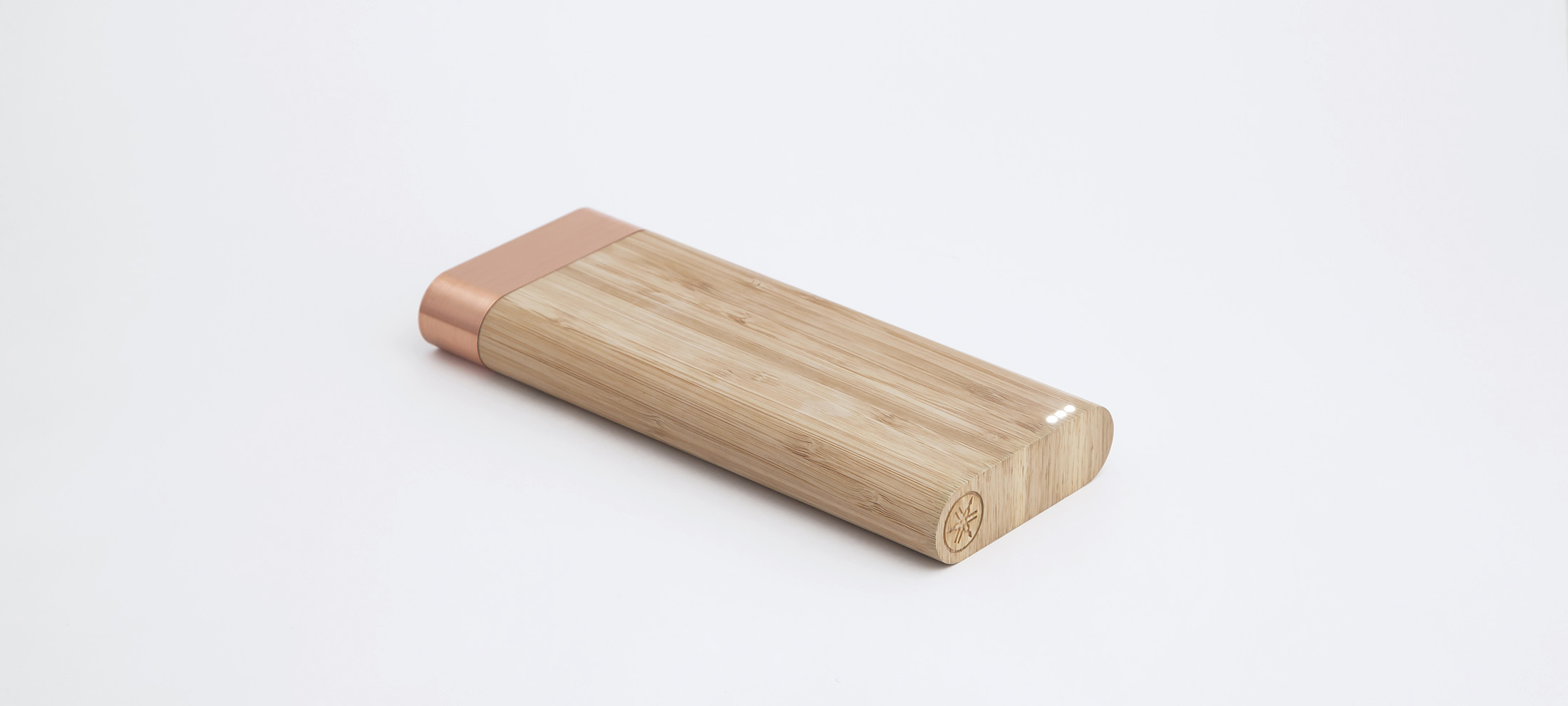 Bamboo battery O±O
How to redefine batteries and how users interact with them?
A item design for the O±O project. Consist in a battery case made by bamboo and copper. Its aim is encourage users to reduce their quantity of batteries by using a universal battery, which can supply electricity for all kind of DC powered devices, such as laptop, Hifi, electric guitar etc. The most unique feature is that this battery may be charged by its owner using a pedaling bicycle.
By using a bamboo case, this battery change the perspective of its category. This revolutionary product empower the change of long lasting batteries, reduce consumption of energy and reduces the number of batteries to be recovered or recycled.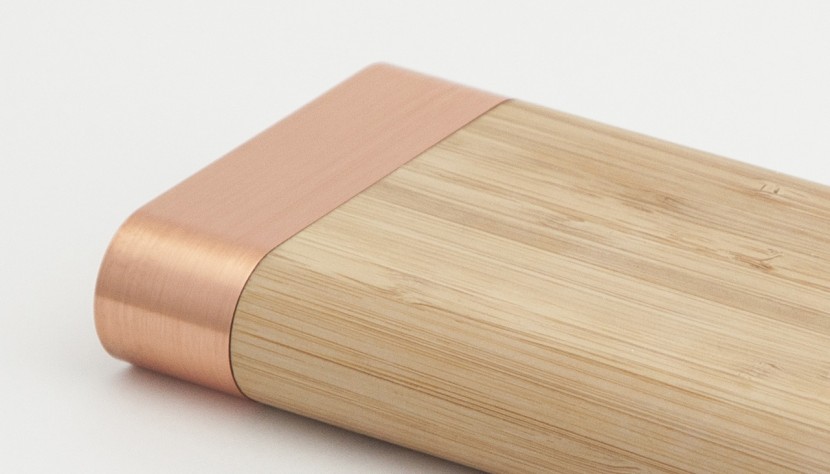 "A real and funtional portable battery."
Yamaha bamboo battery was design mainly to be used with O±O bicycle, however can be used also with other products.
By its capacity, slim body and light materials this bamboo battery invites users to bring it with them and reduce the number of batteries that they need to carry with them. 
An unique analogic Solution
The concept is built on the simple exchange of energy, physical input to electrical output. Standing a bicycle on the charging station, user is allowed to charge bamboo battery by himself. Is basically a charging dock-station unplugged.
The O±O battery encourages a lifestyle that has a positive attitude and approach towards electricity usage.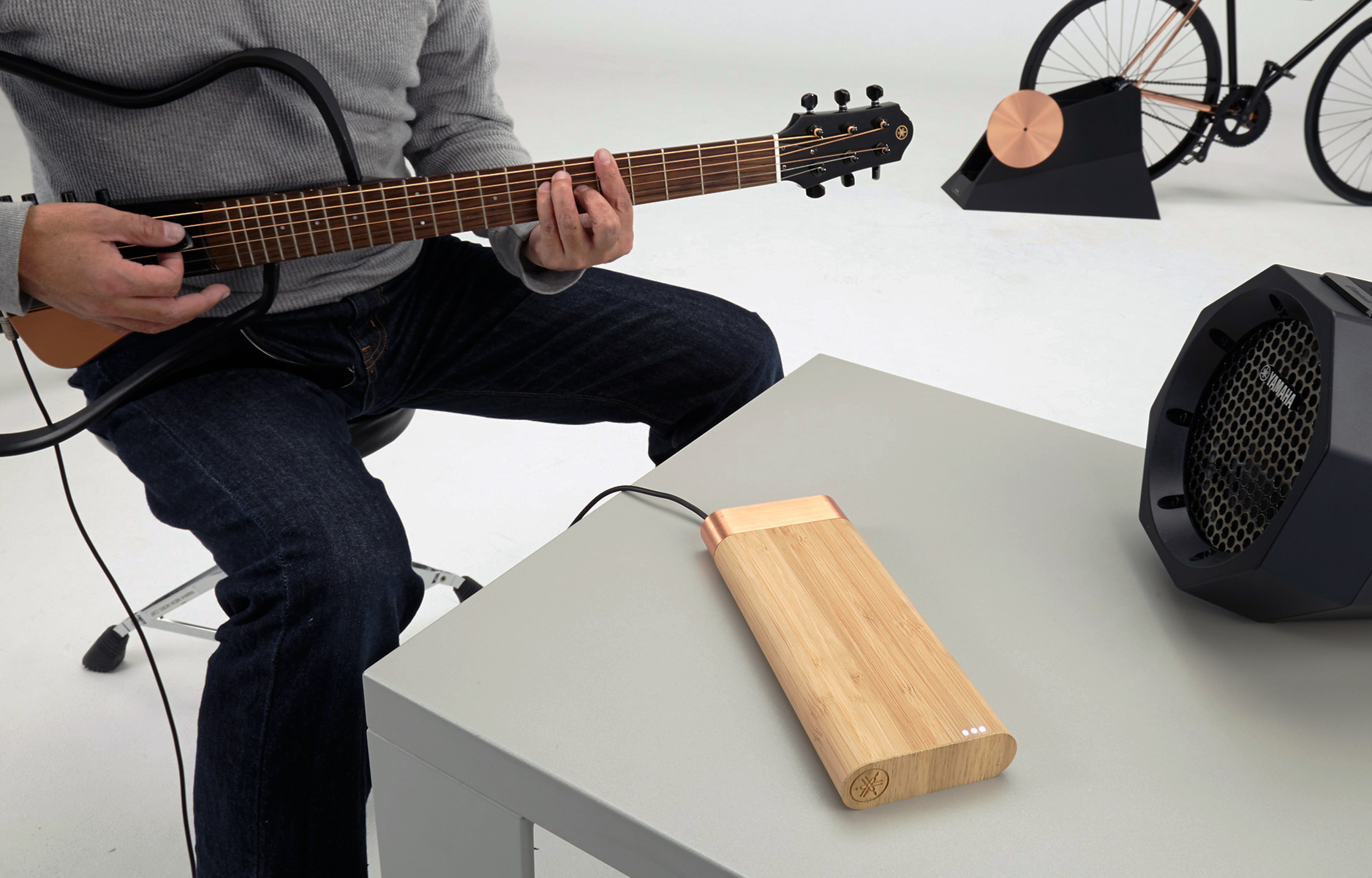 Design Proccess 
Several ideas, mock ups and prototypes were made during the proccess. From blue foam, paper… to 3d printing, CNC and so on.