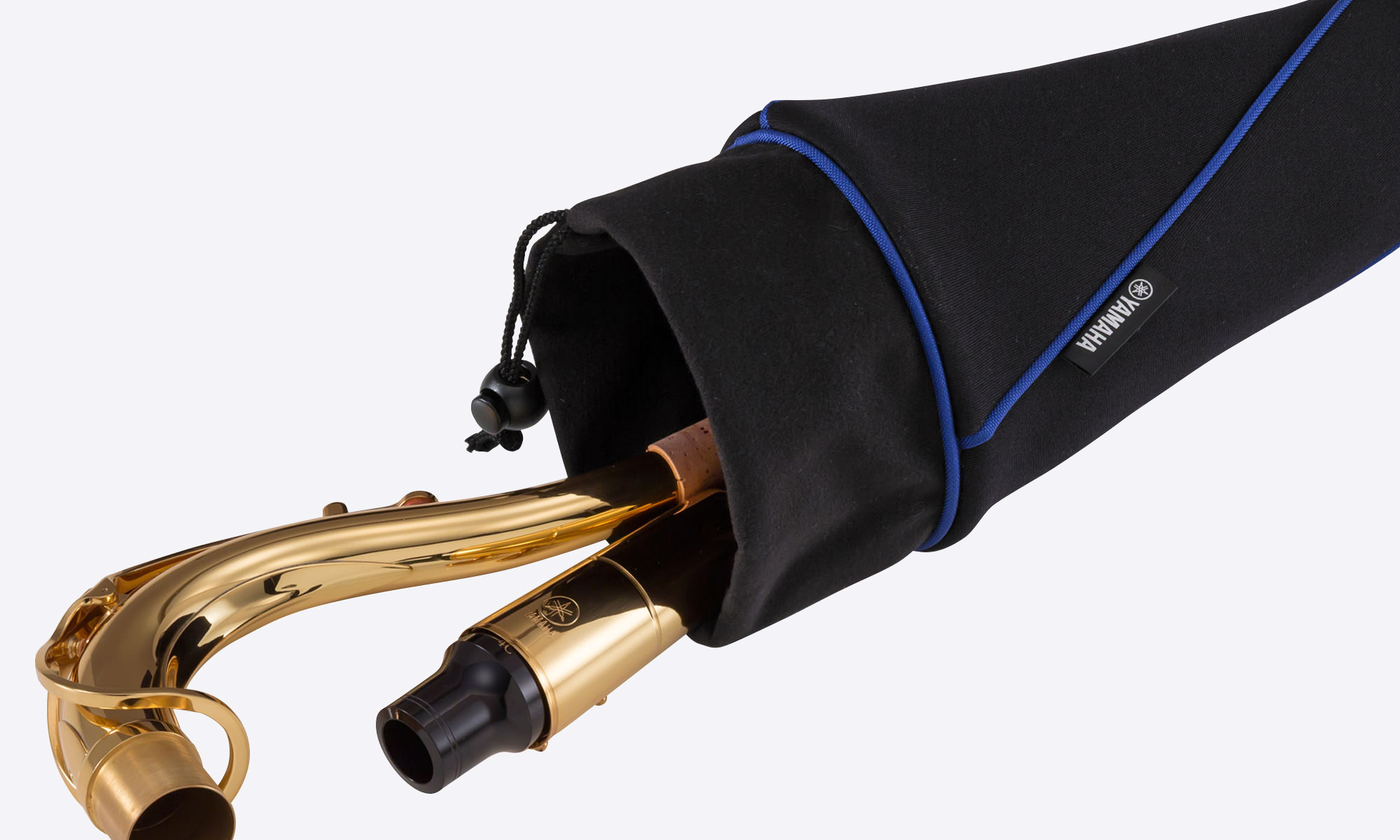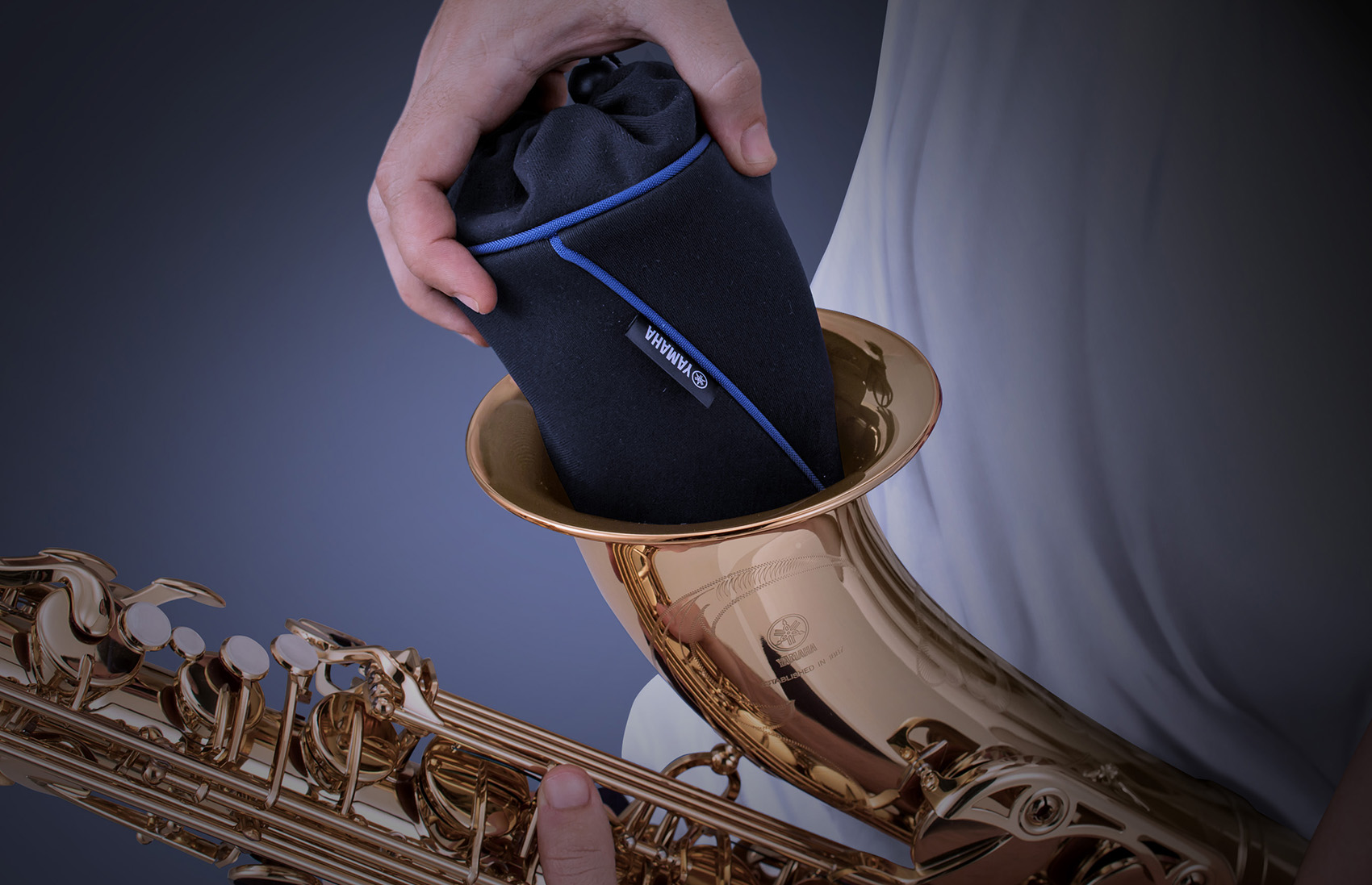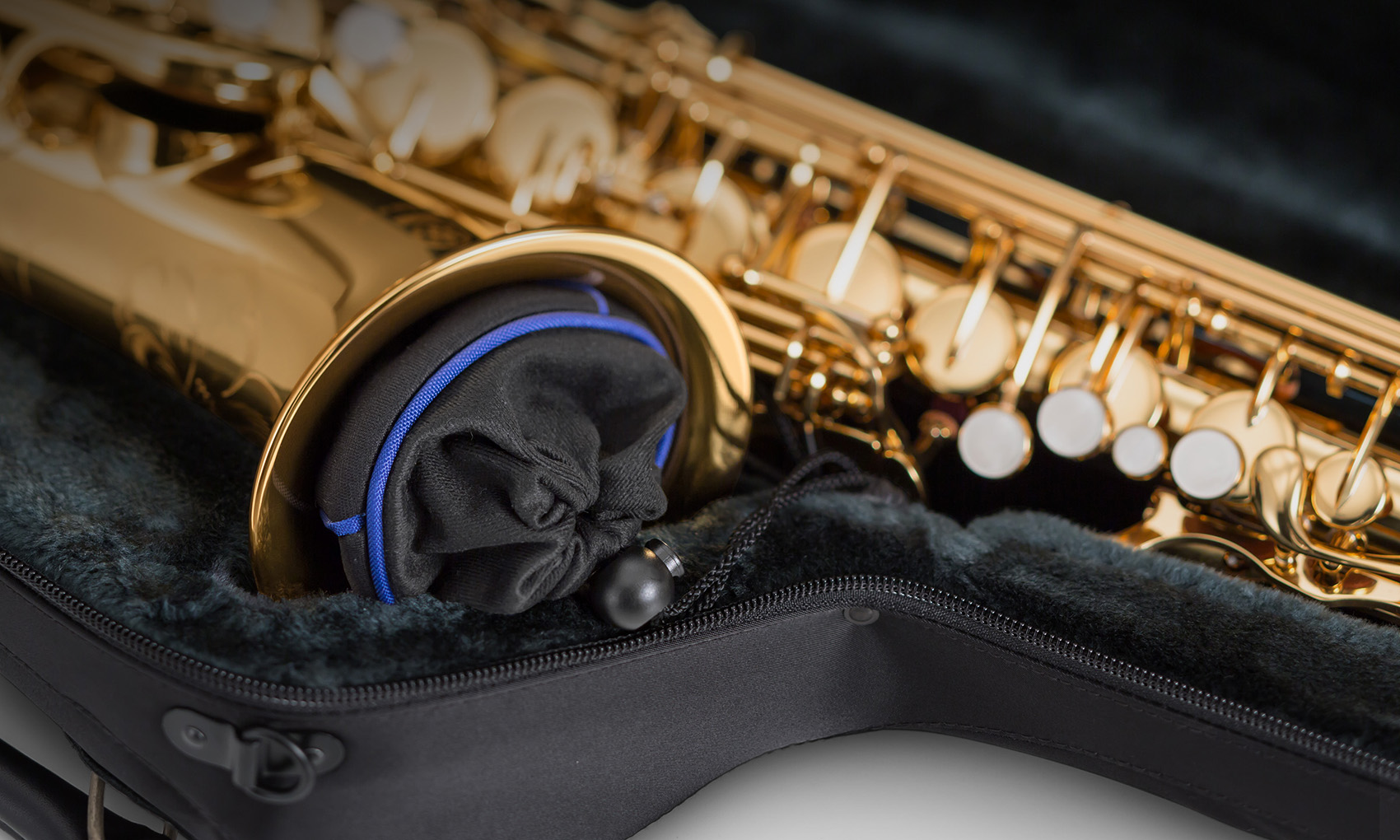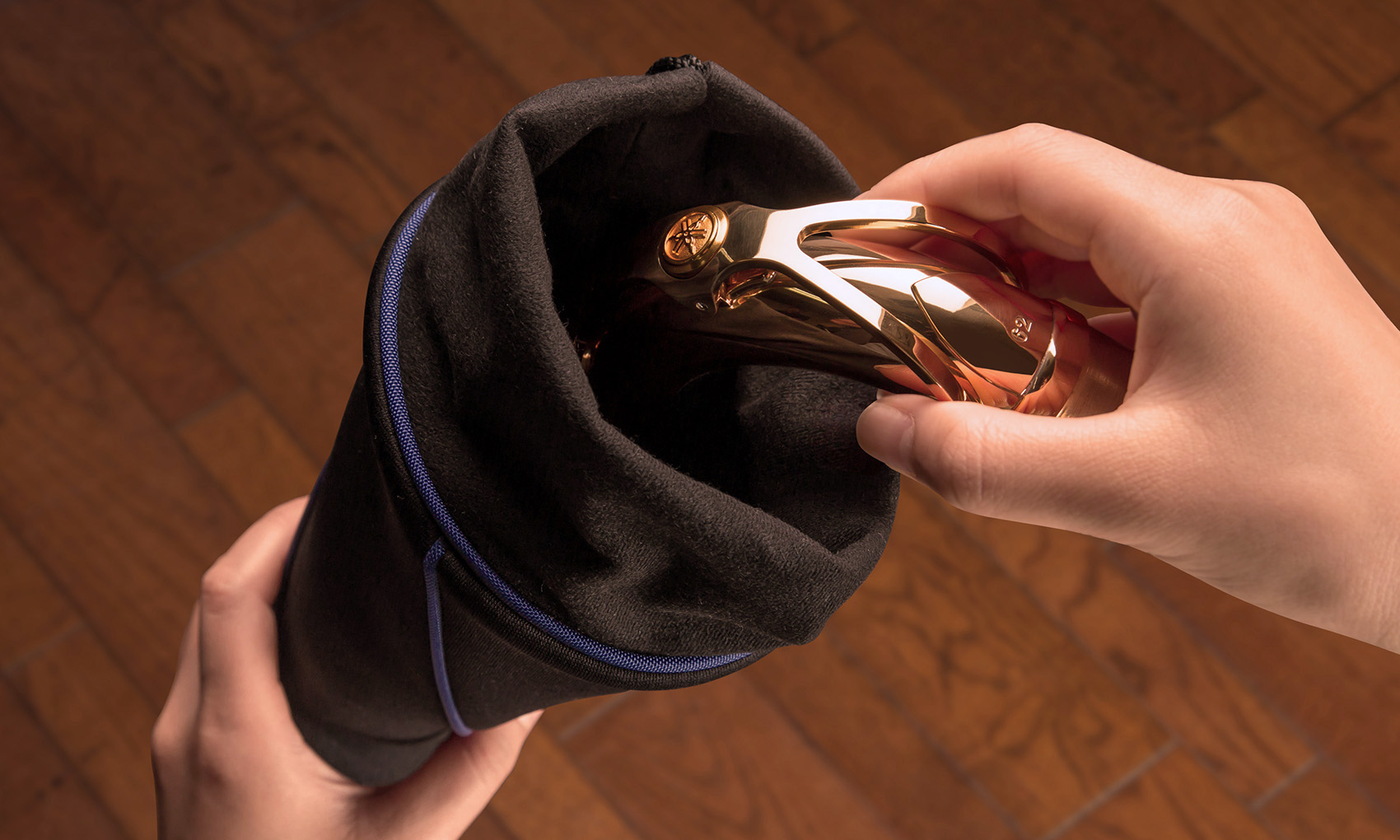 NTPS-NPAS Saxophone Pouch
NTPS/NPAS Yamaha. 
Cover.
Saxophone pouch neck and mouthpiece. This pouch is used by saxophonists when they introduce the saxophone mouthpiece and neck inside of the body of it, and then they can use a compact case. The twist form inviting the user to fix screwing  intuitively in the saxophone body.
Funda para cuello de saxofón y boquilla. Esta funda es utilizada por los saxofonistas para introducir el cuello y boquilla del saxofón en el cuerpo del mismo, de esta manera pueden usar una funda compacta. La forma en torsión invita al usuario a atornillar hasta fijarlo dentro del cuerpo del saxofón de manera intuitiva.